Visits to Eclectic Local Homes to Benefit Food Bank, Humane Society | Community alert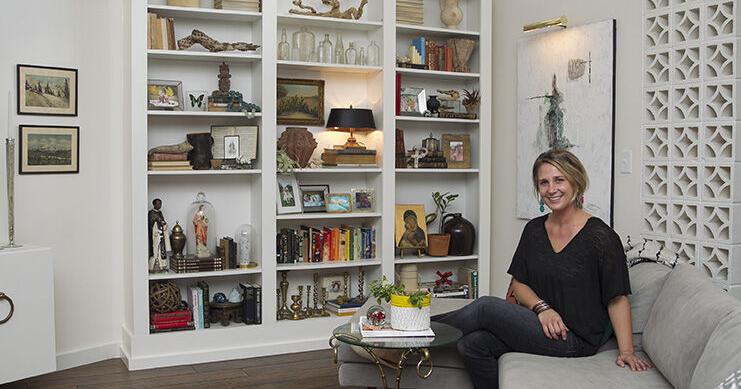 Wall-to-floor windows, a sparkling Elvis Presley bust, and other funky backdrops are just a few of the things people can see when visiting local eclectic homes for a cause.
The annual 'Detour of Houses' returns on December 1 at 5:30 p.m. after being canceled last year due to the pandemic, making it its 11th.
The tour started in 2009 and was spurred on by Norma Garvey, owner of Max's Haus Mercantile, which sells vintage goods.
Getting to know her clients and their unique styles, she collaborated with many who had an eye for interior design and a knack for original savings.
"We can call it a 'detour' because everyone's homes are off the beaten path and wanted to visit unusual things," Garvey said.
Tickets cost $ 20 and are available at Max's Haus Mercantile, 653 South Seguin Avenue.
All profits are split equally between the SOS Food Bank and the Humane Society of New Braunfels Area.
Tickets include food and wine and the addresses of the three houses. In the past, tours have raised approximately $ 7,000 to $ 8,000. Garvey said the goal this year is to raise over $ 12,000.
Paola Cortés and Mark Manthey live in a quaint house that Manthey bought in the 2000s because he expected the neighborhood to become similar to Austin's Travis Heights.
"It's near the river, the fairground, the hospital," Manthey said. "Borders are isolated by the kind of growth that has hampered and [the home] would remain and retain its territory over the years. For the most part I I liked the neighborhood but I liked a lot of big oaks.
After its purchase, they set to work opening up the main areas, adding metal siding to the exterior, and letting in light while retaining the original structure of the house.
Cortés works in design advertisements and often bought from Max's Haus for personal or professional projects. With its sense of design, the house is now like a "modern bungalow".
"We have changed [the windows] for the large picture windows because it was a very dark and gloomy house, "Cortés said with a laugh. "Now it's very clear, the plants can survive. "
Manthey said he and his parents always adopted their pets and that he was happy the profits were going to the food bank and the Humane Society.
"We've always been rescue dogs, the pedigree doesn't need to be traced," Manthey said with a laugh. "We love animals and animals need homes."
Off Ridge Drive, Kameron Cates Rogers, her husband, and their two daughters live in their house – built in 1965 – with plenty of vintage knickknacks Kameron finds at estate sales and thrift stores.
One of his treasured finds is a bust of Elvis Presley covered in dazzling jewels, which rests next to disco balls on his great-grandmother's piano.
"I've always been a big fan of vintage, I love saving money, hunting," Rogers said.
Kameron said touring is a "dream come true" after going on previous tours. The family recently adopted a kitten from Humane Society, making the visit even more enjoyable.
"We love it and they do such a fabulous job, I am happy that a lot of profit is going to them," Kameron said.
Megan and Adam Silva enjoy their home which has Megan's dad's dining table and lots of vintage finds. Megan and Garvey previously collaborated for Megan's Parker Eclèctico modern home goods store.
Megan said she is currently looking for mid-century modern pieces with simple, clean lines.
"I really feel like my house is more transitional in the way I style things, I like the vintage touches and a little bohemian mix," Megan said. "I love mid-century modern pieces, I wish I could pick them all up and take them home. I have a very small living space so I have to be careful.
Kameron said she was excited to bring thrift store enthusiasts and the design community together for a cause.
"I just want to show art and love looking at people's homes and styles," Kameron said. "I love this community and therefore the people who come on the tours, it's fun to see. We are all one community and talk about interior design and style.