Tricks Albion Nord interior designers use in a bedroom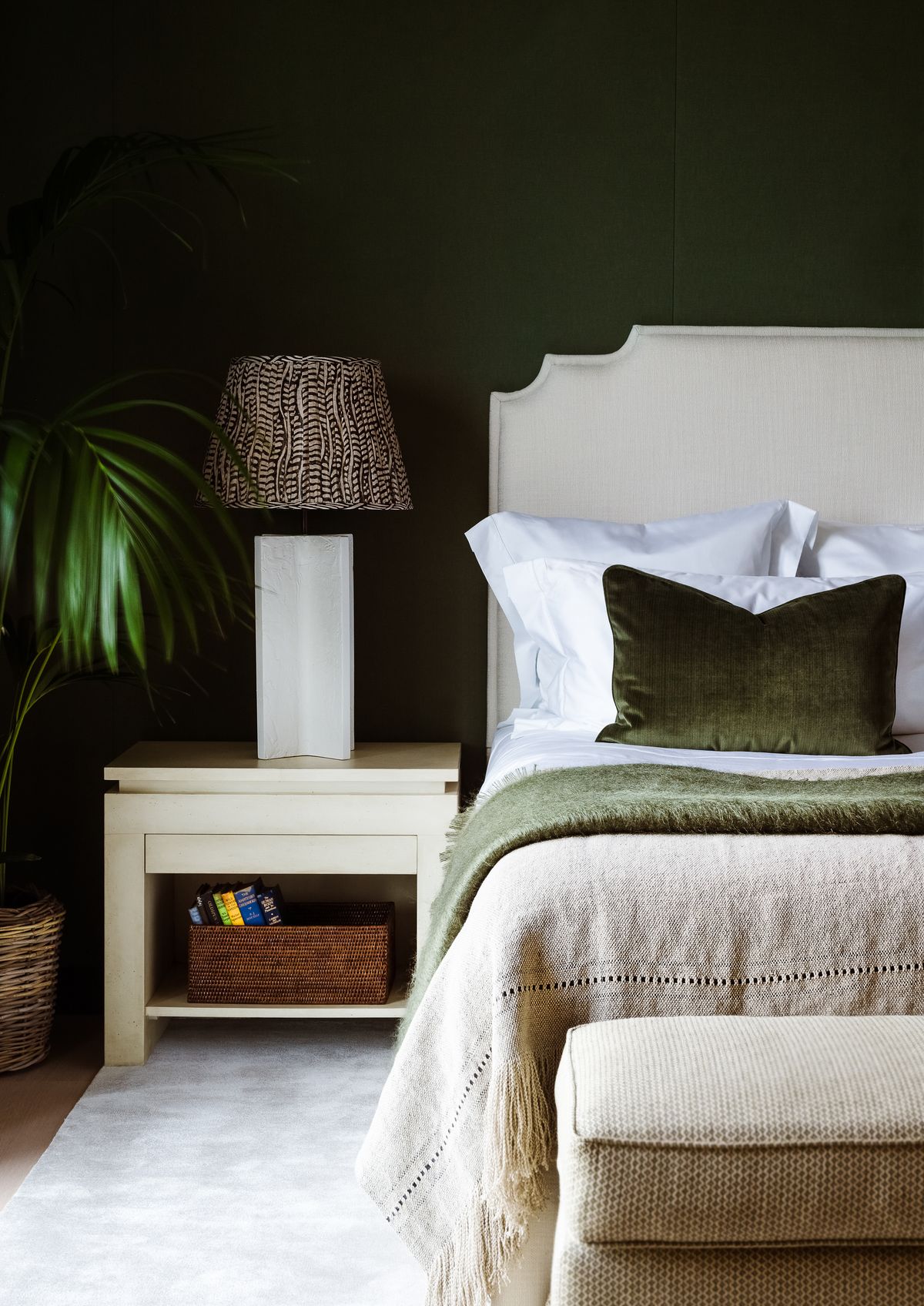 Never underestimate the power of a bedroom. After all, the master bedroom is where you start and end your day, while the guest bedroom is where you welcome those special guests for the night.
A bedroom may be a private room, but your personal quarters deserve your full attention. Read on for these design tips from Camilla Clarke, creative director of interior design studio Albion Nord for creating a relaxing sanctuary.
1. Always include texture in a bedroom design
"Consider texture as important as color and pattern. There is nothing worse than a flat design. Interiors aim to evoke the senses and therefore texture is an essential ingredient in every design to operate our senses of sight and touch.
"Try mixing different textures such as natural linens with soft velvets or rugged leathers with thick wools," says Camilla Clarke.
2. Consider a bold wall color
Clarke discusses using bold bedroom color ideas from their design project at 80 Holland Park, London:
'The orange bedroom is definitely one of my favorite rooms in the project. It's easy to avoid bright colors in bedrooms, but it works beautifully when paired with crisp white linens and creamy tones in the headboard and throw pillows.
'The wall color is a brown red tone from Edward Bulmer called Sang De Boeuf which looks beautiful and takes on slightly different tones throughout the day. Comfortable and rich in the evening and vibrant and warm in the morning.
3. Create a calming environment
"A bedroom should be considered the ultimate sanctuary. We fully embrace soothing colors, especially soft blues and greens with warm lighting, as it gives a sense of calm and serenity," says Clarke. "The power of natural materials is still strong, we are also seeing a growing interest in curly wool."
4. Set the mood
"Keep the lighting as soft and warm as possible, use wall sconces or table lamps where possible, and avoid too many spotlights, which makes it stark and imposing in a space intended for relaxation," notes Clarke. .