Stray Dog's 'Blue / Orange' Raises Intriguing Questions | Theater reviews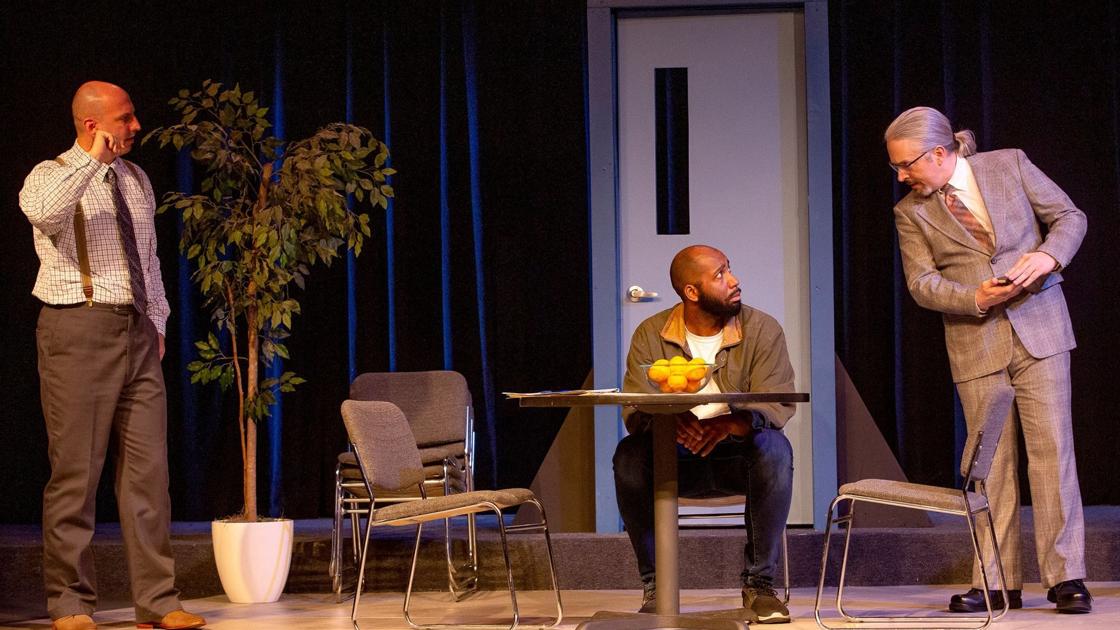 "Blue / Orange" raises intriguing questions about the roles of race, cultural background and professional ambition in the treatment – or abuse – of a person with mental illness. Joe Penhall's brilliantly offbeat comedy-drama is a showcase for a trio of actors to strut about, and this Stray Dog Theater production directed by Justin Been doesn't disappoint.
Christopher (William Humphrey) insists on being released from a psychiatric ward after having spent the required 28 days. He is beaten by two doctors: Bruce (Jason Meyers), who feels that Christopher is not ready to return to the world, and Robert (Ben Ritchie), who maintains that the room is too short on the beds to accommodate anyone. which poses no threat to society. Bruce and Robert agree that oranges are orange, while Christopher disturbingly insists the fruit is blue.
But the two doctors seem far more concerned with pursuing their careers than acting in Christopher's best interests. As Bruce's mentor, Robert clearly has the advantage. But there's something else to consider: Christopher is black, the doctors are white, and the race looms over the proceedings like a haze.
The idea behind "Blue / Orange" seems to be that judging behavior is an objective exercise, and what appears to be insanity could in some cases just be an individual's strategy for getting through life. That's not to say that Penhall idealizes mental illness, which has been distorted in countless works on stage and on screen.