St. Louis Shakespeare Festival's "King Lear" Engaging and Urgent | Theater reviews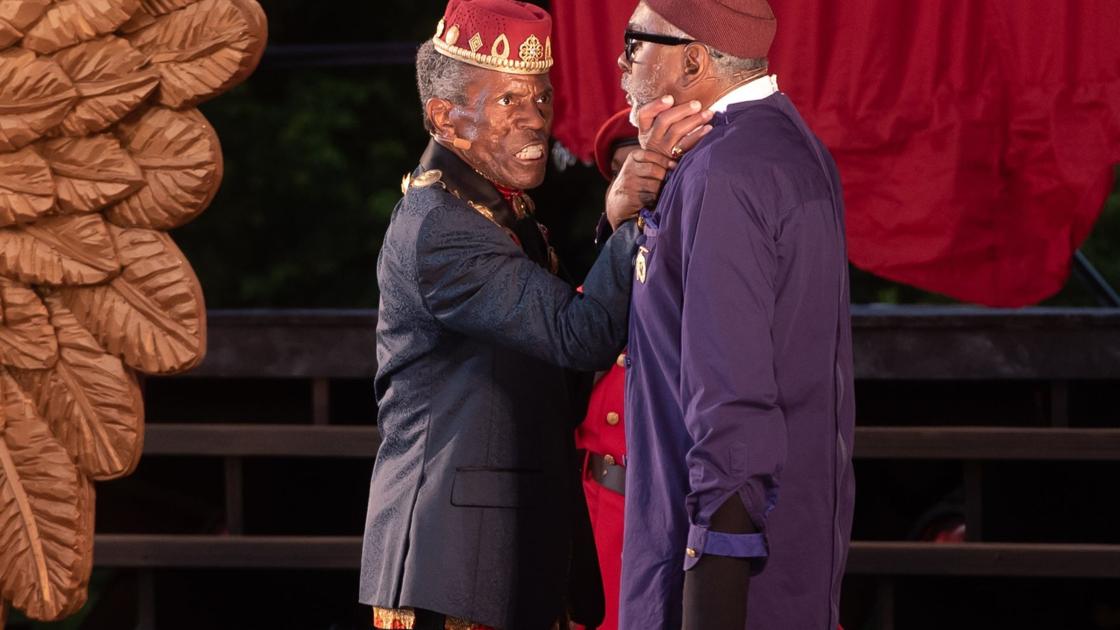 Shakespeare in the Park is a beloved American institution, but one whose enjoyment was denied to spectators a year ago due to the pandemic. Now, however, that dark cloud is evaporating, and Shakespeare Glen in Forest Park is hosting a play by its namesake. And not just any game.
"King Lear" is widely regarded as one of the bard's greatest works, and the St. Louis Shakespeare Festival production, which had its official opening Friday night with a socially distant audience, is simply spellbinding.
Tony Award-winning actor André De Shields experiencing a late-career renaissance brings a slow gravity to the title role that lights up the stage. And he directs an ensemble of actors of color that makes the classic story of a monarch succumbing to insanity not only relatable but urgent.
At the St. Louis Shakespeare Festival, Tony winner André De Shields will perform in a "King Lear" for our time
Director Carl Cofield doesn't put the play in Britain, but in a North African country plagued by political intrigue and family stabbing. The change of scenery both upsets expectations and allows the piece to resonate in a more engaging way with the current global moment. It is a measure of Shakespeare's genius that what could have been a distraction simply affirms the depth of his vision.
Perhaps more importantly, "King Lear" emerges as a model of dramatic storytelling that unfolds with clockwork dynamism and has undoubtedly influenced countless TV dramas about characters drunk with ambition. Lear's arc, from mighty lord to pitiful whimsical, plays out with a fascinating combination of unpredictability and inevitability that is only completed by the darkening of the skies of Forest Park.