Record year for the planning and interior design agency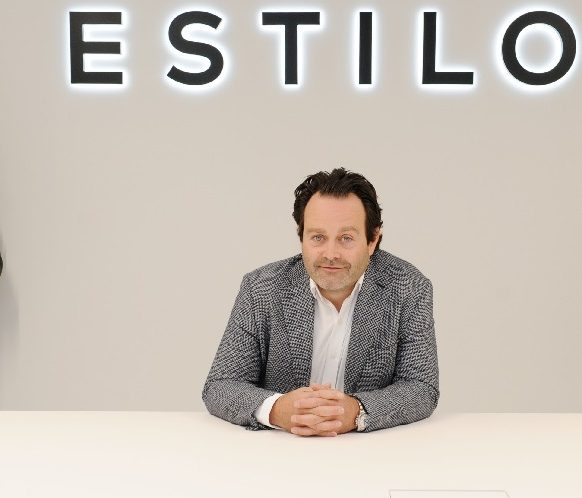 Estilo Interiors had a record year, signing a turnover of £27.6 million.
The figure is more than double the previous year's end of £12.7million – when business at the Birmingham-based commercial interior design, fit-out and renovation company was hit by the pandemic – and a third more than in 2019, when Estilo Interiors serviced £20.3m contracts.
Andrew Moore, managing director of Estilo Interiors, said changing working practices since Covid are driving growth.
He said: "Office occupiers are on the move, seeking higher quality space and premium interiors to match. Employers want to make the office a real destination. Facilities such as dog pens or pet corners are some of the new features that employers are asking us to incorporate in order to improve the work experience.
"We're also seeing that occupants and owners are keen to get external accreditation for their spaces. The cost of implementing standards such as BREEAM, WiredScore, Smart Spaces and SKA* has often proven daunting in the past. But post-pandemic, health, wellbeing and digital connectivity have all moved to the top of the agenda and employers want to be seen delivering them and we are able to deliver solutions.
Among the fit-up projects Estilo Interiors has completed is the £1.6million redesign of property manager MAPP's offices in London and Birmingham. Law firm Clarke Willmott has turned to the firm to complete £1.5million renovations to its Birmingham and Taunton offices, while
Kite Packing's new office in Coventry has also benefited from a £1.4 million refurbishment by Estilo Interiors.
Manufacturer Hawker Siddeley Switchgear's £2.9million work has also been delivered by the company.
In addition to working for occupants, Estilo Interiors has worked with owners to carry out building renovations. Plans include the £2.5million refurbishment of Interchange, in Edmund Street, Birmingham, and a £2.3million outlay at Blake House, Birmingham. Class A developments have been completed or are in progress at Lombard House, Great Charles Street; 54 Hagley Road and Newater House, Newhall Street, all in Birmingham. The £4.2 million refurbishment of 10 Victoria Street, Bristol, was completed in the company's record year.
Moore said: "Owners have also raised the bar, with Cat A+ layouts now becoming more common. These fully equipped "plug and play" solutions make it possible to attract tenants and integrate them more quickly into a building.
"We also advise owners on net zero strategies as they look to make their buildings greener."
Although based in Birmingham, a growing proportion of Estilo Interiors' work takes place outside the Midlands.
Moore said: "We have delivered projects in London, Exeter, Bristol and Cardiff over the past year. The expansion of our geographic network has also benefited our bottom line.