Pitney Bowes provides over $10 million in funding to Ash NYC and Digital Terrain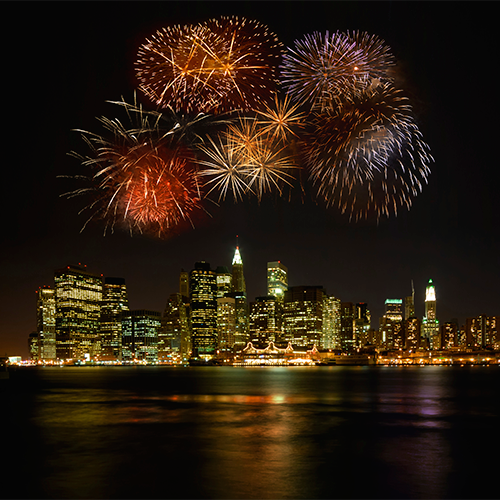 Pitney Bowes, a shipping and courier company that provides technology, logistics and financial services, provided $10 million in financing to two small business clients: New York-based Ash NYC and Digital Terrain, located in Farmington, MI. Both companies have chosen Pitney Bowes Financial Services to augment their primary source of capital and offer revolving lines of credit and term loans.
"Small businesses are at crisis point right now, as access to much-needed affordable capital to grow is harder than ever to come by," said Christopher Johnson, senior vice president of Pitney Bowes and president of Pitney Bowes Financial Services. "Many small and medium-sized businesses (SMEs) turn to us to augment their primary source of funding, giving them better value, clear space between payments and improving their cash flow. Our deep insight and strong commitment to financing Main Street, backed by over 100 years of successful SME success, gives us a unique perspective and a solid platform from which to provide capital.
Ash NYC provides interior design and furniture rental services for residential developers, upscale hotels and restaurants. Founded in 2013, the company specializes in the design and development of residential and commercial spaces, often on a short-term basis. This requires access to inventory, which ties up valuable working capital, limiting the company's cash flow. Company Selected Pitney Bowes to Increase Primary Source of Funding, Consolidate Existing Loans and Improve Cash Flow with $3 Million Working Capital Line of Credit and $2.2 Million Term Loan .
"We were in a catch-22 situation with orders to fill but needed funding for our inventory," said Jonathan Minkoff, Ash NYC's chief financial officer. "The Pitney Bowes team solved that problem for us. They quickly built a set of affordable and flexible financial services tailored to our business. Their streamlined processes made it easy. The creation of a small network of financial partners, including Pitney Bowes, improves our access to affordable financing.
Digital Terrain provides IT services, including IT consulting and cloud computing services. The company worked with Pitney Bowes to restructure and consolidate its previous loans into a revolving line of credit and a term loan, each for $2.5 million. This freed up working capital for Digital Terrain to reinvest in the business to drive growth and enable the business to respond to new opportunities.
"For any small business, I would recommend diversifying your lending sources so you're not reliant on one lender," said Dinesh Potluri, owner and founder of Digital Terrain. "We wanted to restructure an existing credit facility, but we didn't want the inconvenience of changing our existing deposit account relationship. The facilities we have at Pitney Bowes complement the services of our other financial partners, offer us better interest rates and give us access to a responsive and highly experienced team who really know our business.