"No time to die": review | Comments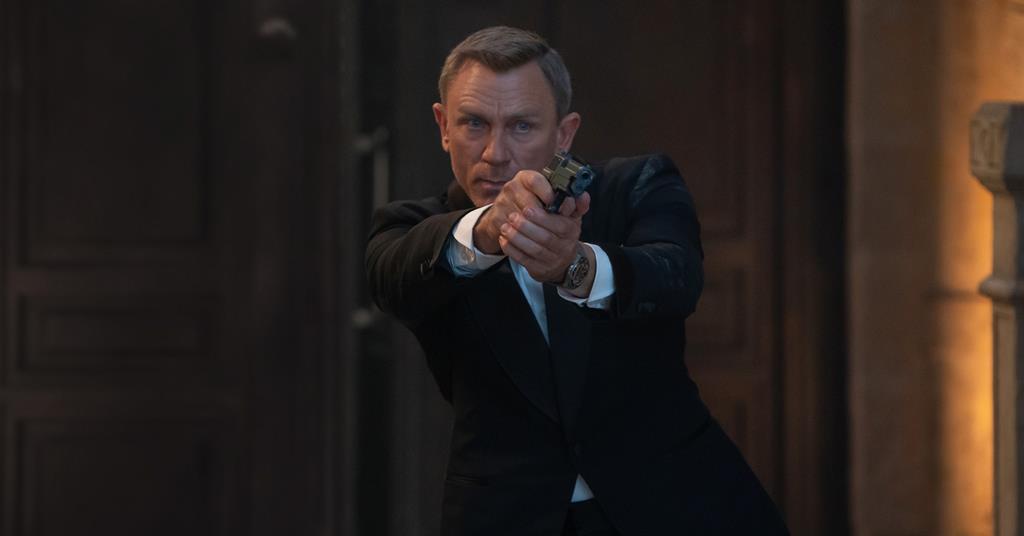 Real. Cary Joji Fukunaga. United Kingdom / United States. 2021. 163 min.
The unexpected twists and turns of recent history have made No time to die arguably the most anticipated Bond film of all time. It is therefore quite normal that this, on the 25e official episode of the series 007, should shake up some rules and cause several surprises, including an outrageous narrative cheat. Going all out with wild – if not joyful – abandon, director Cary Joji Fukunaga and his co-writers find various elegant solutions to wrap Daniel Craig's cycle of Bond films into a stand-alone, interconnected series. So there is a lot to watch and discuss, in this episode – again No time to die strangely lacking in real pleasure or wit.
It's certainly a film that breaks many of the series' canonical rules, but not entirely with a dazzling effect.
This should not hurt the film's chances for the new Universal distributor when, as a result of delay after delay, No time to die Is finally released after its world premiere of Bells and Whistles at the Royal Albert Hall. The film's journey to the big screen has been as unpredictable as any of 007's adventures, after an abortive start with Danny Boyle at the helm, and a series of delays due to Covid-19 – pushing back the eventual release several times since the original planned dates from April 2020. All this made No time to die – directed by Cary Joji Fukunaga, stepping up a gear after the varied tastes of Sin Number, This and televisions Real detective – even more a symbolic test of the return to health of the theatrical release than Principle or any recent version of Marvel.
Add to that some headline-worthy news like the addition of Phoebe Waller-Bridge to the editorial staff, black actress Lashana Lynch as an MI6 agent working under the sacred 007 denomination, and the admission Fukunaga's recent Connery-era Bond was in some actually filming a rapist – it all makes No time to die a very hot potato indeed,
It is certainly a film that breaks many of the series' canonical rules, but not entirely with a dazzling effect. The fight against taboos begins early, with the age-old prelude involving not Bond, but presented as a flashback to another character – a throwback to Bond's childhood pressure from Spectrum, Dr Madeleine Swann, child witness to a disaster masked man invading his family's snow-covered Norwegian home to get revenge on his murderous father.
Years later, adult Swann (a somewhat brooding Léa Seydoux) enjoys an Italian break with now retired Bond (Daniel Craig) in Italy. Maintain a link with the events of Casino Royale, he still mourns over deceased love Vesper and visits his grave (yes, he's a Bond seeking closure), only to find that some of his enemies got there first, causing a car and motorbike chase. which, somewhat prematurely, provides the film's greatest glare.
We take a five-year leap forward, after a distinctively catchy Daniel Kleinman credit streak, to the elegantly moody Billie Eilish theme song. Scientist Obruchev (David Dencik, reaching new extremes with questionable Russian accents) is kidnapped at a top-secret London facility where he was working on a highly complex MacGuffin – a deadly DNA weapon using nanobots. We see him in action at a party in Cuba, where Bond teams up with Paloma (Ana de Armas, who is having the most fun of all). Bond's old friend, CIA man Felix Leiter plays an important role (it's nice to see Jeffrey Wright return, even though he's underutilized), and eternal nemesis Ernst Stavro Blofeld (Christoph Waltz ) can hold the key to everything, rather than being behind it this time; after all, he's a prisoner in a high-security facility where he's locked in a glass box as an act of homage to Hannibal Lecter (meaning Craig's Bond briefly plays Clarice Starling in a memorable two-handed scene).
The real arch-villain – and the arch he certainly is – turns out to be a certain Lyutsifer Safgin, played by Rami Malik. His specialty is menacingly monotonously mumbling with a distinct Peter Lorre touch, and he sports enough scarred skin to make you wonder why, while the 007 series constantly emphasizes its newfound sensibility, it still uses bodily disfigurement. as a shorthand for evil (similarly, a one-eyed henchman with a bionic eye, played by Dali Benssalah, is happily referred to as "Cyclops").
Large routines include the raid on the science facility (which perhaps knowingly echoes the flashy glass and neon sequences of Fall from the sky), a chase through a Norwegian forest, and the climaxing episode on a distant island somewhere between Russia and Japan. In the great Bond tradition, so memorably mocked by Pixar The Incredibles, Safin has its own island HQ, which is part chemical factory, a former Russian submarine base, and a modernist Japanese herb garden – a bizarre mix that new production designer Mark Tildesley combines for a convincing effect. , with perhaps a good tip from Ken Adam's big-set Bond hat from days gone by.
A surprise is that some of the touted innovations don't play as well as one might expect. Lynch is irritable as the new 007, constantly reminding Bond that she is as cunning and efficient an agent as ever, but she barely emerges as a character, while Naomie Harris's Moneypenny, so sharp on her previous outings. , has been devalued here. There are a few moments when Bond wryly remembers that his first encounters with women didn't have to be sexually charged – although as a somewhat moody and devoted lover these days he seems to have little nearly took this into account. But there are few signs of the irreverent wit and mischief you might have hoped Waller-Bridge would bring. Surely she couldn't have been responsible for such a cheesy line as the one about someone with a mind blowing mind (literally), which would have prompted Roger Moore to raise the other eyebrow in pain.
As a director, Fukunaga makes a very confident transition to the action style, after a career that includes political realism, historical drama, horror and procedural thriller. He and cinematographer Linus Sandgren tend to stick with a harsh and punchy realistic register, for example in a mano to mano sequence that interferes in the faces of his fighters. But Fukunaga plays down traditional humor to heighten the dark peril and even darker romance. From a narrative standpoint, there are major deviations from traditional codes, including the inclusion of a solemn little girl in the action at a crucial time to raise both danger and emotion. And most problematically, this film continues to raise the stakes emotionally, trying to give Bond a tragic inner depth, as if the Craig cycle is truly his coming-of-age saga.
Craig, in his latest outing, persuades us that Bond has more human substance than his predecessors, in part by adopting an often sad silence and pointing out signs of physical and emotional wear and tear on the character. The film certainly does something that was necessary, attempting to maintain the thrill of ownership while revising its often appalling, if not chauvinistic, sexist and racist heritage. But in leading Bond to the climactic emotional outcome of this episode, No Time to die drops the carelessness of the series in its greatest moments. This doesn't have to be the case, as Sam Mendes proved in 2012 Fall from the sky, still the benchmark for refreshing an old property with spirit and sparkle. No time to die indulges in daring rule violations, but with too little effect – though that probably won't spoil the film's chances with audiences, who will be delighted to see Bond again, no matter how little joy he or his vehicle is clear.
Production companies: Eon Productions, Metro-Goldwyn-Mayer
International distribution: Universal Pictures
Producers: Michael G. Wilson, Barbara Broccoli
Screenplay: Neal Purvis, Robert Wade, Cary Joji Fukunaga, Phoebe Waller-Bridge
Photography: Linus Sandgren
Editors: Elliott Graham, Tom Cross
Graphic design: Mark Tildesley
Music: Hans Zimmer
Main actors: Daniel Craig, Rami Malek, Léa Seydoux, Lashana Lynch, Ben Whishaw