Newsmakers: January 17-23, 2022 | Springfield Business Journal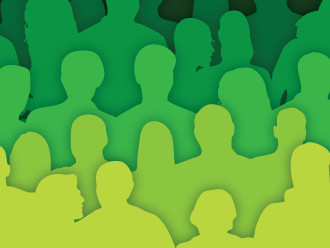 Architecture
Nancy Edson, commercial director of Esterly Schneider & Associates Inc., has been named partner, the firm's fifth. She has worked at Esterly Schneider & Associates since 2019 and holds a bachelor's degree in business management from the University of Missouri.
Communication
Cris Swaters was hired as a public affairs officer for the Springfield Police Department, succeeding Jasmine Bailey. Swaters previously worked as a social media specialist for City Utilities of Springfield and as a communications coordinator for White River Valley Electric Cooperative Inc. Earned a bachelor's degree in public relations and a master's degree in communications from the State University of Missouri, Swaters is responsible for developing, coordinating and administering communications and marketing programs for SPD.
Hospitality
Branson Convention Center Hired Gayla Welsh as Senior Event Sales Manager. She has 20 years of hospitality and events experience, previously as education and events coordinator for the Missouri Hospital Association and as director of sales for Chateau on the Lake Resort, Spa & Convention Center. .
Law
Lawyers James Meadows and Joseph Reid have been named partners in the Springfield office of Kutak Rock LLP. They have been with the firm since 2018. Meadows handles contract disputes, real estate claims, and insurance coverage cases, and Reid represents businesses and individuals in civil litigation.
Appointment of Lowther Johnson Attorneys at Law LLC Megan Creson as a cabinet member. She worked seven years as an associate attorney for Lowther Johnson Attorneys and practices in litigation and transactional matters, including real estate, business, creditors' rights and trusts. She was also selected by Best Lawyers for inclusion in the Ones to Watch category in 2021 and 2022, and was chosen by Super Lawyers as a Rising Star Honoree in 2021.
Spencer Fane LLP added Chris Weiss as an of counsel lawyer in its Litigation and Dispute Resolution practice group. Of his 22 years in law practice, 15 years were with Husch Blackwell LLP, where Weiss was a partner. He holds a BA in Government/International Relations and Computer Applications from the University of Notre Dame and a Juris Doctor from Saint Louis University.
Non-profit
The Jeannette L. Musgrave Foundation awarded $355,000 to 29 nonprofits through the Community Foundation of the Ozarks Inc. five area schools of nursing for scholarships, and $30,000 went to the Community Partnership of the Ozarks' O'Reilly Center for Hope to help cover operating expenses for affordable housing and homeless services.
CFO awarded $300,000 to 10 agencies that provide child care services in rural communities in central and southern Missouri.
Funded by an anonymous donor, CFO's Early Childhood Support Grant Program aims to reduce barriers to quality child care so parents can return to work or stay employed.
H2Ozarks, formerly known as Ozarks Water Watch, added Mona Menezes as Director of State Projects. Previously, she worked 12 years as an Environmental Specialist for the City of Branson and led hundreds of stream cleanups and other public events for conservation and sustainability. Menezes holds a master's degree in forestry from MU.