Movers & Shakers: new president of Senior Living Residences; Solera appoints clinical and wellness director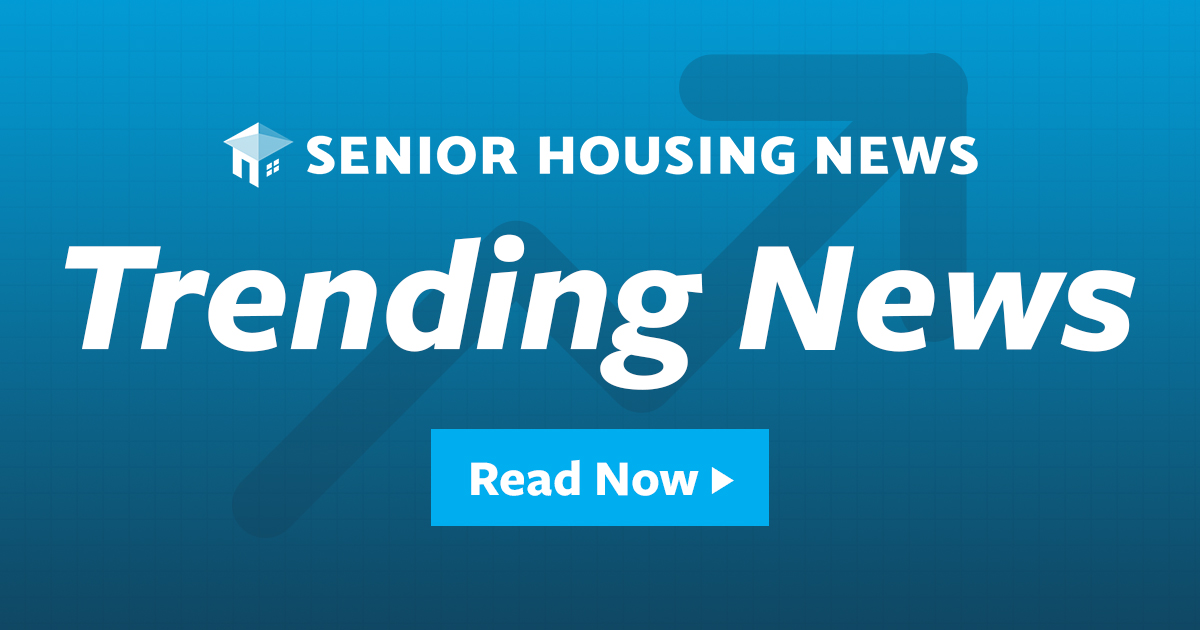 Movers & Shakers is brought to you by the Senior Housing News Job Site. Browse and apply for jobs and managerial and executive positions in senior residences from leading professional companies serving the industry. Employers can post individual job postings, purchase job postings, or our premium membership which includes unlimited job postings and editorial coverage for one year. Visit SHN jobs today.
Seniors' residences appoint new president
Tadd Clelland is now CEO and President of Senior Living Residences (SLR).
Clelland has worked as a partner since 2007 and manages the company's portfolio of 17 communities across New England. As CEO and President, he will oversee the company's controlled growth plan in partnership with a New England-based development group and domestic institutional investors.
Former SLR chairman and founder Robert Larkin is on his way to becoming the firm's managing partner and general counsel.
Solera appoints clinical and wellness director
Solera Senior Living has officially appointed Crystal Roberts as the new Operator Clinical and Wellness Manager.
Roberts held this position for several months and helped manage the company's Covid-19 strategy. As Clinical and Wellness Director, Roberts is primarily responsible for managing clinical and enrichment / engagement care for assisted living and operator memory care residents.
Roberts has held many different roles in the industry, including for MBK Senior Living and operator Emeritus, which merged with Brookdale Senior Living (NYSE: BKD) in 2014.
Westmont Appoints New Chief Operating Officer and Chief Financial Officer
Westmont Living has appointed Rob Henderson as the company's new COO and Dever Lamkin as CFO.
Henderson was previously Senior Vice President of Operations at Westmont and joined the company in 2019. Prior to that he worked as Vice President of Operations at MBK Senior Living, and he also spent time with Operators including Sunrise Senior Living.
Recommended SHN + exclusives
Lamkin joined Westmont earlier this year. He previously worked for Senior Resource Group.
Bridge Senior Living Hire Vice President of Operations
Bridge Senior Living today appointed Lindsey Daugherty as the company's new vice president of operations.
Daugherty comes to Bridge with nearly 25 years of experience in the senior living industry. She previously worked with Dominion Senior Living.
Health Dimensions Group strengthens leadership with new regional director, vice presidents
Health Dimensions Group (HDG) has appointed Kristina Guindon as vice president of senior housing operations; Noreen Zaio as Regional Director of Operations for Wisconsin and Illinois; and Heather Haberhernas vice president of clinical reimbursement.
As vice-president of senior residences operations, Guindon is responsible for providing regional oversight, leadership and management of the company's managed assisted-living and independent living communities. She will also help the company with occupancy and revenue optimization, security management, strategic planning and employee engagement.
In his new role, Haberhern will manage certain clinical aspects of the post-acute care revenue cycle. As Regional Director of Operations, Zaio oversees HDG's portfolio of independent living, assisted living, memory care and skilled nursing communities in Illinois and Wisconsin.
Legacy Appoints Vice President of Clinical Services
Legacy Senior Living has promoted Melissa Boatwright to Vice President of Clinical Services.
She is now responsible for supporting leadership and maintaining the quality of care in the operator's 15 retirement homes. She will also monitor and evaluate the company's clinical procedures.
Boatwright joined Legacy Senior Living in 2015
Methodist Retirement Communities have appointed Kristi Baird as Executive Director of Stevenson Oaks, a nonprofit seniors community under construction in Fort Worth, Texas.
Baird has experience in the hospitality industry and most of her career has been spent in Marriott hotels, where she has worked for approximately two decades.
The 132-unit community is expected to open to residents to move in in early 2022.
Erickson Appoints Maryland CCRC Finance Director
Erickson Senior Living has appointed Kevin Sitoski as director of finance for Oak Crest, a continuing care retirement community (CCRC) in Parkville, Maryland.
As CFO, Sitoski is responsible for managing strategic financial management, budgeting and community analysis. He comes to the position with 21 years of experience in financial management in healthcare and retirement homes.
Anthem Memory Care has named Arlene Crawford Executive Director of Vineyard Place in Murrieta, California; Danae Mierau as Executive Director of Willowbrook Place in Littleton, Colorado; and Kaysue Hall as director of community relations for Chisholm Place in Wichita, Kansas.
Crawford and Mierau are responsible for overseeing the daily care, programming and operations in their respective communities, while Hall is responsible for his community's outreach and marketing efforts.
Juniper Communities has appointed Dallas Mulvin to the position of executive director of the company's Juniper Village in the Louisville memory care community in Louisville, Colorado.
She is responsible for overseeing the community leadership team and managing day-to-day operations. Mulvin has over 27 years of experience in the general retirement home industry.
Cypress Cove Appoints Assistant Restaurant Manager
Community Life Plan Cypress Cove has welcomed Paul Daniel as Assistant Director of Food & Beverage and Culinary Services.
In his new role, Daniel will help out in the community's multiple kitchens and six dining rooms. His experience includes time spent as a manager and manager of service management in Southwest Florida for 23 years.
Berkadia adds director to investment sales platform
Berkadia hired Simona Wilson to work as Director of Berkadia Seniors Housing & Healthcare.
Wilson is the founder of Crescent Capital, where she has advised senior housing providers and operators on issues related to all phases of the investment cycle. Previously, she spent approximately 15 years with real estate investment company Healthpeak (NYSE: PEAK).
Perkins Eastman appoints senior practice director of retirement homes
Perkins Eastman hired Alejandro Giraldo as director of the senior architectural firm.
Giraldo was previously a Senior Partner at THW Design and worked in the architectural field for approximately 25 years in South America and the United States.