Lots of money fueling LD12 primary campaigns | New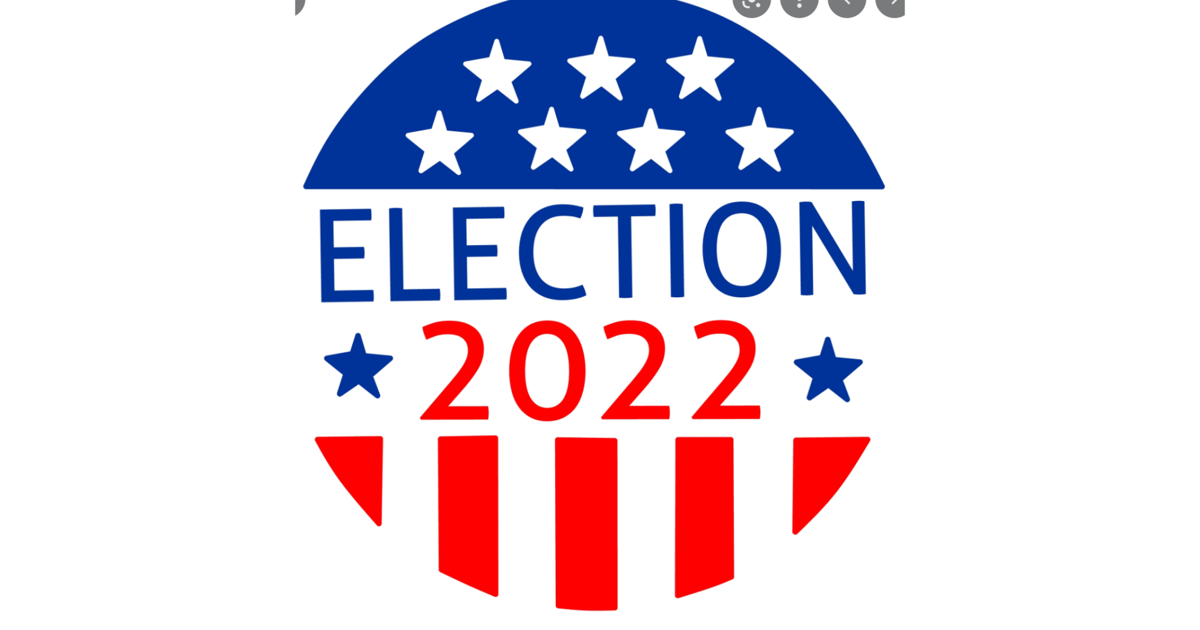 A primary election day showdown next Tuesday will likely settle the race between two Ahwatukee Republicans for the Senate nomination as well as a five-way contest between five Democrats for two House nominations in Legislative District 12.
While most of the attention will be on the high-profile races in the Republican ballot's top ranks, there's enough suspense on the LD 12 ballots to hold interest from both parties.
Those results will also point to even more suspense in November, as the latest campaign financials indicate Republicans are pulling out all the stops to break through the all-Blue delegation representing Ahwatukee and parts of Chandler, Mesa and Tempe.
The most recent filings with the Arizona Secretary of State show unopposed Republican House candidates Terry Roe, a Chandler City Councilman and former cop, and Chandler CPA James Chaston raised $199,764 and enter the fall campaign with a combined total of $110,444, according to their latest campaign finance materials.
Chaston's fundraiser included $76,000 in loans from him for his campaign while Roe opened his own wallet to lend his own campaign $5,000.
Chaston's personal loans have given him the second-largest campaign war chest to date, only behind lone Democratic Senate candidate Mitzi Epstein, who is giving up her House seat to replace the Ahwatukee state senator. , Sean Bowie.
Epstein said she has raised $148,372 so far and spent $26,401 and none of the funds she has raised have been loans.
The Tempe Democrat reported a balance of $121,971 — far more than the combined funds raised by Republican businessman David Richardson and real estate agent Suzanne Sharer.
Sharer said he raised $19,326 and Richardson $31,527 and spent $12,799 and $24,031, respectively. Richardson's total who said he raised includes more than $22,000 in personal loans from him.
Ajlan AJ Kurdoglu leads the money race among five Democratic candidates for two House seats in LD 12.
Kurdoglu said he raised $122,260, $70,000 of which came from his previous campaign to unseat Republican Sen. JD Mesnard in 2020 in what became one of the costliest legislative races that year in Arizona.
Played in a district that represents South Chandler, Sun Lakes and part of Gilbert, this race saw Mesnard and Kurdoglu raise over a million dollars each, with hundreds of thousands of dollars going to both contestants from out of state and to policies. action committees.
A Chandler resident who owns a furniture store, Kurdoglu said he spent $66,220 — more than his four Democratic rivals — and had a balance of $56,039.
The other two Democrats in the five-way race who have raised major campaign funds are both residents of Ahwatukee.
Lawyer and election law expert Paul Weich raised $56,530 in fundraising and spent $49,073. Stacey Travers, a scientist, raised $46,497 and spent $15,298, according to their latest financial records. Of the money she said she raised, $20,000 was loans.
Patty Contreras, director of the City of Phoenix Retirement Services Program, also from Ahwatukee, said she raised $36,188 and spent $26,447.
The distant fifth place is held by Sam Huang, who left his seat on the Chandler City Council before his first term expired to run in the Republican congressional primary in 2020. He brought in $9,290, including a loan of $5,000 whose source is not listed in any of his filings and spending $11,677.
Here's a look at some of the top contributors and expenses reported by each candidate in filings covering the period from April 1 to July 16.
Suzanne Sharing
Among Sharer's largest donations was $2,500 for Elijah Norton, founder and owner of Veritas Global Protection, a vehicle warranty company and former Republican candidate for Congress from Arizona. His only other four-figure donations were $1,000 each from Larry Cruz, senior project manager for the Arizona Department of Education, and Ken Kotchnik, a resident of Huntington Beach, Calif., owner of J&K distributors.
His biggest expenses included $1,500 to Digital Revolution for newsletters and $500 to Ron Ludders, a video producer.
David Richardson
Richardson's largest contributions for the second quarter included $1,000 from Colorado investor Ted Flees; and $500 each from Phoenix political consultant Stan Barnes, retired Chandler Erich Trefzger and real estate agent Tempe Amanda Stewart.
His largest expenses included $1,848 for the Apache Junction Diane Burns Petition Circulator, $3,476 for the Mesa Sign Shop, and $4,351 for Clear Channel Outdoor for billboards.
Ajlan Kurdoğlu
Besides transferring $70,000 from his previous 2020 state senatorial campaign, Kurdoglu's biggest contributors included $2,000 to unemployed Tucson resident Bill Roe and $1,000 each from La Jolla, Calif., consultant Ali Kiran, Chino Hills, Calif., president of engineering firm Allen Cayir and California Polymer. scientist Ergun Kirlikovali.
His largest expenses included $1,000 to the state Democratic Party, $2,000 to Prickly Pear Consulting, $2,117 to the Washington, DC, Consulting Group of Valsari LLC, $2,593 to Union Print Shop and $4,150 $ to New Blue Interactive of Washington, DC, for publicity.
Paul Weich
The largest contributions to Weich included $1,000 each from Ahwatukee retiree Paul Hopkins and Tucson retiree Ronald Kolker $1,934 in unspecified in-kind contributions from Ahwatukee business owner Dana Garcia.
His biggest expenses included $31,826 to Berkeley, Calif.-based Uplift for mailings.
Stacey Travers
Stacey Travers' largest contributions included $2,000 from Paradise Valley retiree Harry Papp, $1,500 from Vail, Arizona, retiree Pam Grissom,
She also reported $1,000 from each of the two PACs — Arizona List and the Arizona Education Association — and $20,000 in loans to her campaign, including $5,000 from herself and $15,000 from John Purdie, who is not further identified on his record.
Travers' largest expenses included $11,410 for Facebook and $9,704 for Looks Good Printing and Signs.
Patty Contreras
Besides a contribution of $3,500 from herself, Contreras' largest donations included $2,000 from Vail retiree Pamela Grissom and $500 from the Arizona List PAC.
She also reported a loan of $10,000 from Ahwatukee massage therapist Angela Octave and $500 from herself.
His largest expenses included $13,909 to Shutter Proof Marketing of Phoenix for consulting and advertising and $7,411 to Looks Good Printing and Signs.
Sam Huang
Huang listed no contributors but listed $3,760 in debt, most to BuildASign.com ($2,753). He also registered a $5,000 loan from himself to his campaign.
Jim Chaston
Besides his $76,000 in personal loans from himself to his campaign, Chaston's largest contributions were $1,000 from unemployed Ahwatukee student Gavin Chaston, $1,450 from four other members of the family and $1,000 from Chandler Rangemasters manager George Kimball.
He also brought in $500 from Southwest Gaz AZPAC and $350 from Arizona PAC realtors.
His largest expenses included $2,340 for Apache Junction signature collector Diane Burns, $2,084 for Mesa Sign Shop, and $3,659 for Shipley Strategies.
terry roe
Among Roe's donations were $1,500 in family loans, $500 of which came from the campaign of former Chandler lawmaker Steve Yarbrough.
Roe's largest donations included $3,000 from Quantum Helicopters owner Neil Jones, $5,300 from Chandler retiree Ron Pratte, $5,300 each from Phoenix interior designer Debra Luke, and Don Luke, president of a car dealership.
He also said he received $1,500 each from Clarivate CEO Jerre Stead of Scottsdale and Wingspan owner James Moore of Chandler, $1,000 each from El Dorado Holdings chairman Mike Ingram, employee of Paradise Valley Nova Mortgage, Jon Volpe of Tucson, and $1,040 from retired Chandler restaurant owner Skip Chase. .
Roe's largest expenses included $9,610 to Chris Tolino of the Tolino Group in Phoenix for web design and other services and $1,674 to Apache Junction signature collector Diane Burns.
Mitzi Epstein
The vast majority of contributions reported by Epstein were small amounts, often under $100 and many under $10.
His largest contributions included $2,625 from Cupertino, Calif., consultant Tom Surrette; $3,888 from Palo Alto, Calif., landscape designer Andrea Gara; $1,750 from Colorado breeder John Powers; $1,100 from designer Donna Leacock of Sunnyvale, Calif.; $1,000 each from two unemployed California residents – Charles Mitter of Davis and Harold Endman of San Francisco.
Epstein also reported donations of three PACs — $500 each from the Arizona List and Arizona Professional Firefighters and $1,000 from the Arizona Education Association.
His largest expenses included $2,000 for Tempe Agave Strategy consultants and $5,000 for the Arizona Democratic Party.