Local industry experts offer advice on home buying, interior design, mortgages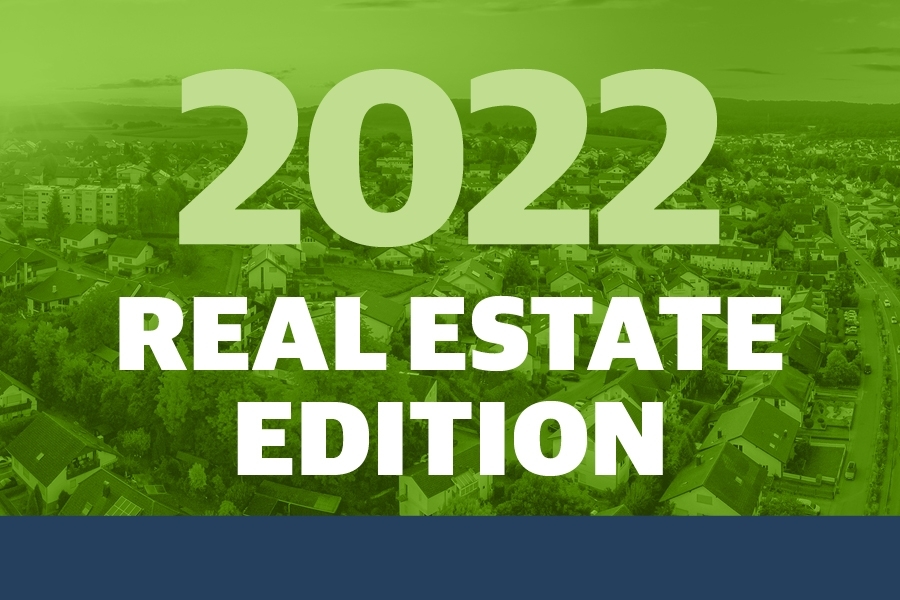 Ask a real estate agent
From his West Gray Street office in Montrose, estate agent LeeRoy Smith offers his thoughts on what home buyers and sellers should know about the market.
What advice would you give to someone looking to buy a house?​
My advice to someone looking to buy a home right now is to make sure it's the right financial decision for them right now. Rising interest rates impact buyers by limiting their purchasing power, but rising rates could also help curb inflation.
What advice would you give to sellers?​
My advice to sellers would be that it's still a great time to put their home on the market. Property values ​​are still very high and although buyer interest is starting to dwindle a bit, people are still buying homes.
How is Houston's inner loop real estate market different from other parts of the city?
The inner loop is unique due to the variety of properties. You will see a newly built townhouse next to a historic bungalow. Homebuyers in the Inner Loop have a wide variety of options when it comes to property type, lot size, and neighborhood characteristics.
Best Homes and Gardens Gary Greene Real Estate
1705 W. Gray St., Ste. 200 Houston
832-221-7628
www.leeroysmith.garygreene.com
">
Ask a Mortgage Expert
Houston native John Frels has been providing mortgage services and advice for over 20 years. He talked about loans and refinancing.
What should first-time home buyers know before applying for a mortgage?
First-time home buyers should go to a local lender and make sure they are prequalified for what they think they want to get. Prequalification is where they complete an application; they provide the lender with their bank statements, payslips and W2 forms; and they pull their credit and they go through the process with each other. The borrower is basically on the same page as the lender, and when it's done, the borrower should feel confident to go out and shop. The most important thing is that today most real estate agents probably wouldn't even talk to you unless you took this step first.
When should someone refinance their mortgage?
Even with rising rates, there are still things you might want to do. Say you want to renovate or you want to pay off credit card debt. …Even with rates going back to where they were just before COVID[-19]they are still considerably less than what people pay by credit card.
How could someone get the best deal on a mortgage loan?
We all get our money from the same places today. Rates will generally be the same from lender to lender. The thing I always tell people and what most real estate agents tell people is to work with someone who knows your neighborhood. Work with someone who knows your community.
The Kelso Group
9601 Katy Freeway, Ste. 420 Houston
713-822-0475
www.apmortgage.com/john-frels
">
Ask an interior designer
Missy Stewart has over 25 years of experience designing homes and other spaces. She talked about trends and the overall interior design process.
What should homeowners do to prepare to work with an interior designer?
I think [it would help] if they would spend some time looking at photos on the internet, whether on Pinterest or even Google Images. [They] can just say what they are looking for, like a modern living room, and show some pictures you like. A picture really is worth 1,000 words in this industry. If a customer can show me a few things they like, that's really helpful. They may or may not know their style, but an interior designer can decipher their style through a few photos.
What can someone expect when hiring an interior designer?
Above all, they should expect a beautiful design and a complete design. They might also be pushed a bit outside of their comfort zone. It should be done very tactfully by the designer, but…if you hired a professional, it should look a little grander. Sometimes it's hard for people to go the extra mile – maybe that little color or that edgy pink rug – and so they have to expect to be pushed a bit outside of their comfort zone and expect it looks very professional.
How would you advise someone on the best way to find an interior designer that matches their particular interests?
I would suggest looking at the websites; Do a Google search and check out the websites of different designers. And I think a good designer's portfolio shouldn't look the same. They should have a slightly different portfolio. For example, mine is quite modern. But I have a mid-century modern work that seems to have its own personality in the hope that the designer should listen to the client and design for them and their home. Find a portfolio that speaks to you and also shows a lot of experience if they have a large portfolio. We don't just want pretty pictures; we want to make sure it wasn't painful to get there.
Missy Stewart Drawings
713-936-4265
www.missystewartdesigns.com