Interior designer Suzie McAdam's Victorian beachfront home in Sandycove is on the market for £2.5m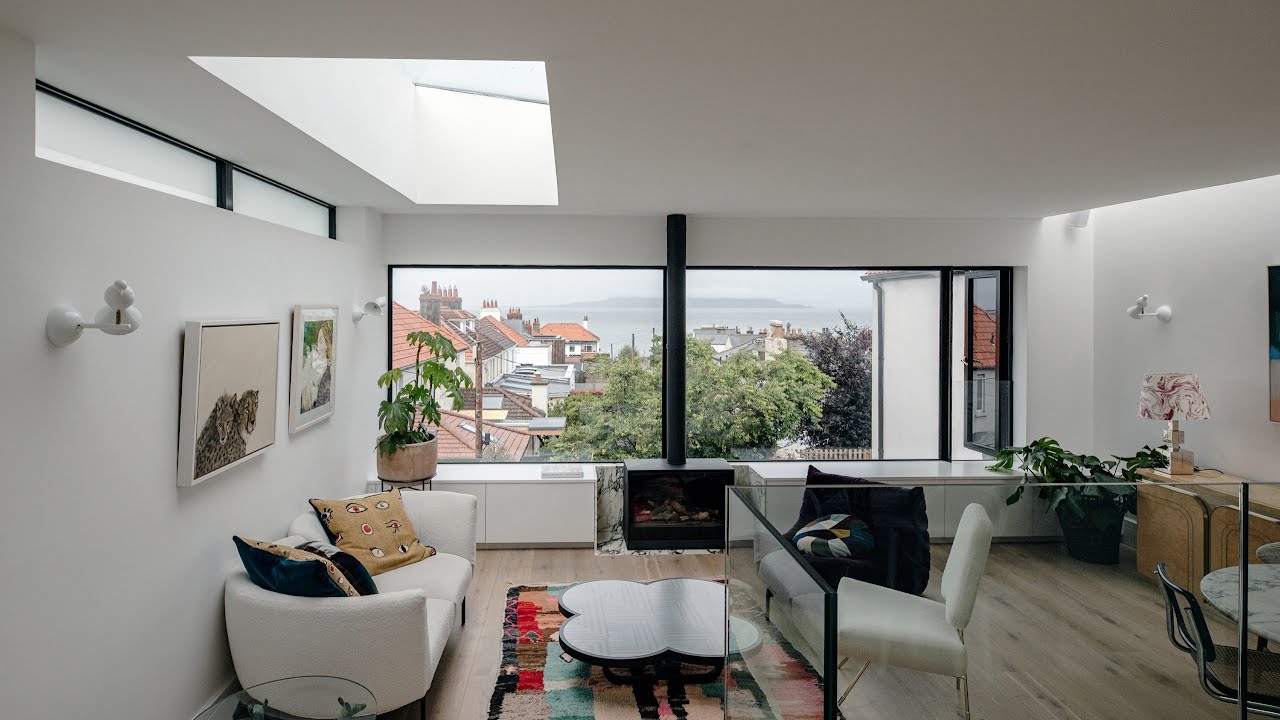 A four-bedroom, two-story, end-of-the-patio property, interior designer Suzie McAdam's distinctive touch has made this early Victorian Sandycove property all the more alluring.
On the market for £2,500,000 via Bergins, No 3, Hastings Terrace was radically and extensively refurbished in 2019 to exacting standards. Working closely with architect Courtney McDonnell, the house is extremely unique and boasts enviable energy efficiency at a B3 rating.
Offering stunning views of Dublin Bay and Howth Head through the cleverly designed floor-to-ceiling glass doors to the rear garden, the property has been designed with future development in mind so that future owners can extend the property and appropriate it.
Between the pages of the 2020 IMAGE Interiors Annual, we toured Suzie McAdam's home, and during the tour, the designer reflects on the decisions she's made in making her home a home. "I love the sense of occasion," she said. "I like having people over, not for something fancy. My friends come over for coffee and we sit in there – it's just very special.
From the newly relocated staircase created by McNally Joinery to the dramatic vaulted ceiling kitchen in the center of the first floor by Newcastle Design, examples of craftsmanship from some of Ireland's finest companies are on display throughout the property. Stunning stained-glass butterflies greet guests through the entryway front door, while the double-height kitchen acts as a marbled bridge between the period elegance of the drawing and the dining area at the front and the more relaxed atmosphere of the living room in the extension.
A truly opulent affair, this house exudes elegance and sophistication, while remaining artfully true to its origins. A double-fronted house just minutes from the bustling center of Glasthule Village, No. 3 Hastings Terrace is just a five-minute walk from Sandycove Beach and Forty Foot, and the new Booterstown to Sandycove bike path allows you to travel safely and efficiently.
Photography: Ruth Maria Murphy
Take a tour of Suzie McAdam's Sandycove home through the gallery below…