Inside No. 9 Series 7 Episode 2 Review: Mr King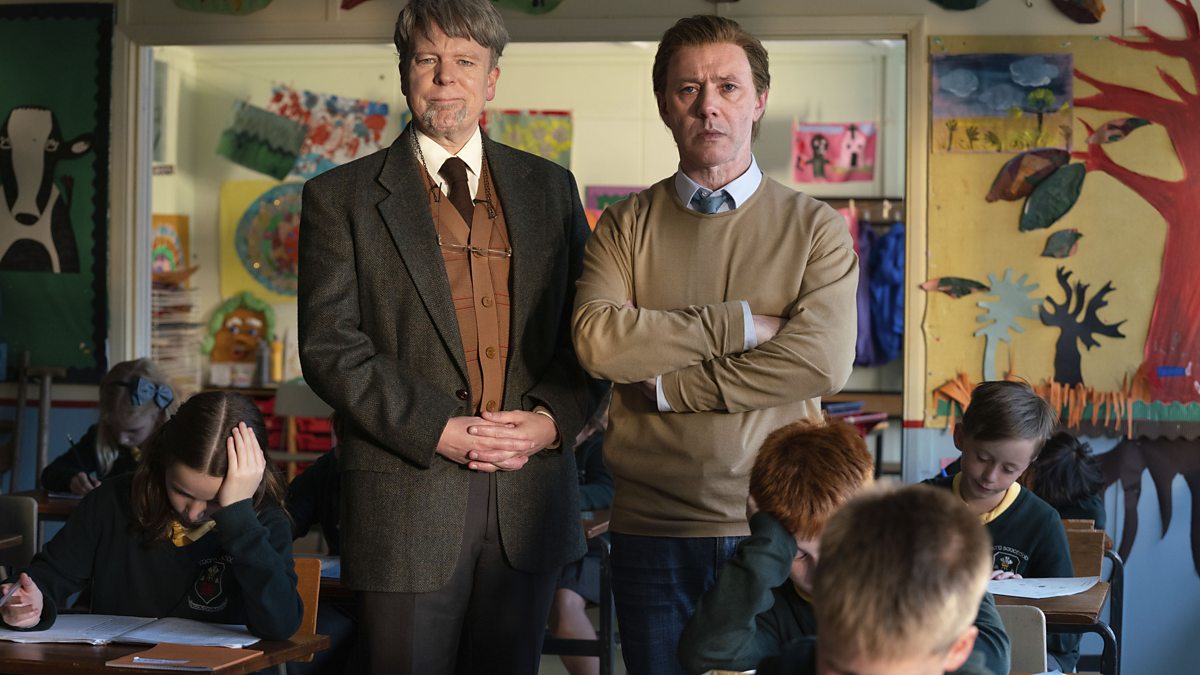 "Mr King" started with a waving cornfield and a classroom decorated with charming nature-themed artwork that becomes a lot less charming and a lot more disturbing on a second viewing. He introduced us to Reece Shearsmith as our new teacher, Mr Curtis, an outsider in a remote, insular Welsh community, untouched by the modern world. He's the right-hand man to Steve Pemberton's jovial goofball Mr. Edwards, a character whose clumsiness with words and technology makes him a harmless clown. No longer deceive us.
Initially, it's Curtis who seems like the potential threat to this rural idyll. His outbursts of anger, taking pills, and doctor-prescribed gentler pace of life suggest unpredictable malevolence. As the half hour progresses, Shearsmith's character moves from threat to hero – tackling head-on what he thinks is a child abuse cover-up – and finally, from hero to victim.
Not that class 9 students see it as such. Corn King's role in their harvest festival is clearly a position of honor. To be sent back to the tomb of the goddess to reinvigorate the ground is only a happy privilege – just to see their smiling faces! This shift in register as their assembly rehearsal shifted from cutesy eco-consciousness to rarefied pagan discourse on sacred rites was invaluable. And then the interpretation of John Barleycorn. Talk about the corn children.
Annette Badland's school cleaner underwent a similar transformation, going from comic simpleton to priestess of evil. Superb work by costume designer Yves Barre in this final procession. (I wonder if this corn king headpiece is currently with either designer, ready for this Halloween?)
Airing at dawn on May Day, the date of Summerisle's own Ancient Rite, this episode couldn't have been timed better either. It will still be fresh in the minds of anyone who hears the tinkling of a Morris dancer's bell or the thud of an accordion next week. It only remains to say: Interior No. 9you did it beautifully.