DocMagic and Secure Insight form a new partnership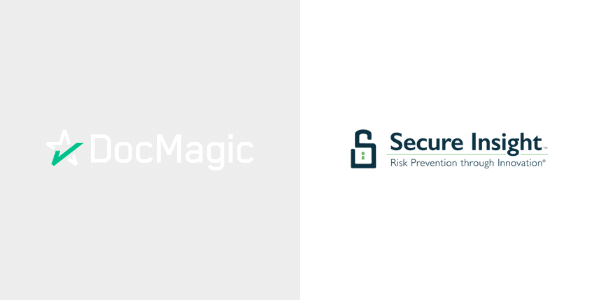 DocMagic, Inc. and Secure Insight, Inc. have joined forces to deliver a centralized training program on Remote Online Notarization (RON) technology and processes. The program establishes a trusted database of notaries who have been fully trained and certified on DocMagic Total electronic closure platform, according to a press release.
Lenders have a growing need for well-trained eNotarization professionals to work with and ensure transactions close smoothly and on time, as advertised by the companies. This new certification program reaches the largest number of notaries with a working knowledge of DocMagic's Total eClose solution and is poised to significantly advance the adoption needle.
"Ultimately, this partnership creates a better RON process for lenders and borrowers, benefiting all users involved in the electronic closing process," said Dominic Iannitti, President and CEO of DocMagic. "Lenders are currently operating at peak capacity with an influx of mortgage applications that they ultimately need to close as efficiently as possible in a high loan volume environment."
Secure Insight has a large national database of notaries which is now easily accessible to locate qualified notarial agents to perform transparent and compliant electronic closings using RON technology.
"One of the main challenges in facilitating RON transactions is that lenders are reluctant to outsource the closing process to a notary who may be ill-equipped to effectively complete an eClose transaction," said Andrew Liput, CEO of Secure Insight, according to the press. Release. "Teaming up with DocMagic allows us to identify properly licensed, experienced and trained professionals that lenders will feel comfortable using to perform the specialized functions surrounding these unique transactions. "