Crazy story of 'Cruella' matches enduring appeal of de Vil | Movie reviews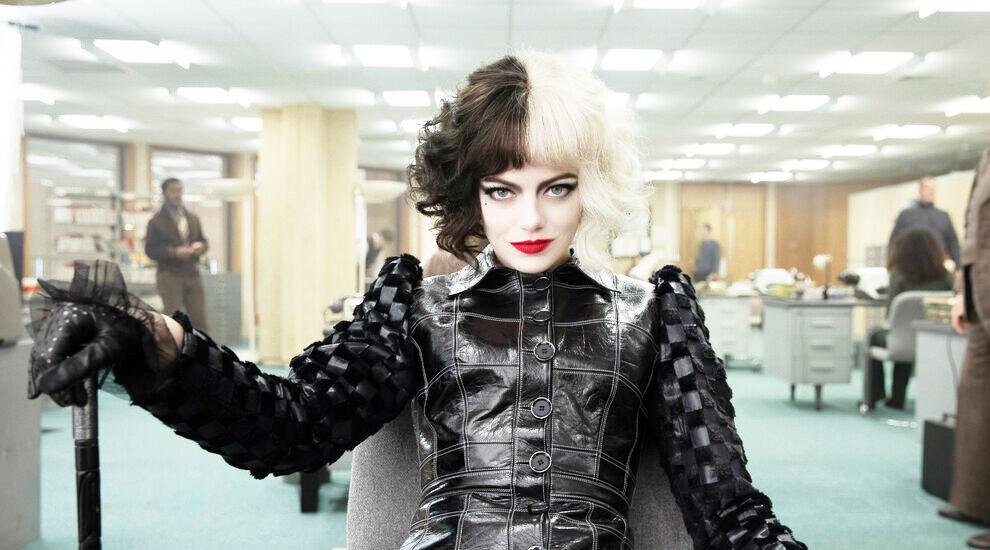 As The Walt Disney Company continues to take over the entertainment business, their live-action movies are finally doing something a little different. Over the past decade, most of Disney's major productions have been non-original remakes of the animated classics, but every now and then they tell the unspeakable origin story that no one asked for but apparently needs to be seen.
This is the case of "Cruella", the prequel to "101 Dalmatians" which shows how the famous fashion designer who wants to skin Dalmatian puppies for a fur coat has become so cruel. Even if no one was asking, this now canon explanation has to be seen to be believed as it is too cartoonish to work even in the original 1961 animated film.
Thankfully, the ridiculous, overblown storyline is a perfect fit for the cast, especially its two main ladies, who explode off the screen in such vile and hateful caricatures of Cruella de Vil that they sort of make the history an exciting ride.
As dark as some of the original film's plot points – namely, killing puppies for fashion – it and the 1996 live-action remake starring Glenn Close are rated G and are suitable for even the youngest viewers. But "Cruella" is holding nothing back, getting all it can from its PG-13 rating and sending Disney in a new chapter of darker, more grown-up looks at what were once family photos for children.
Set in 1970s London in the midst of the punk rock revolution, young con artist Estella (Emma Stone) is a clever and creative thief who is determined to make a name for herself with her fashion designs. With his accomplices who appreciate his appetite for evil, they are able to build a life for themselves on the streets of London.
One day, Estella's flair for fashion caught the eye of Baroness von Hellman (Emma Thompson), a terribly chic and terribly high fashion legend. Initially hired to be one of the Baroness' new designers, Estella quickly rose through the fashion ladder.
But as the couple's relationship develops, a secret from Estella's past is revealed, setting in motion a series of events and revelations that will cause the young genius to embrace her villainous side and become the Cruella. de Vil ruthless, fashionable and thirsty for revenge.
From its opening narrative to the closing shot, it's about the show Emma Stone and Emma Thompson, hands down the two best elements that propel what would have been a throwaway cash grab into an outrageous, creative and visually stunning production. . They're some of the best actors of their generations for a reason, and they take control of every scene they're in, which makes the scenes they're in together all the more enjoyable.
Mixing a bit of "Ocean's 11," "Devil Wears Prada" and "Joker" into a proven Disney formula inflates runtime. It could have been a three-hour miniseries, but probably should have lasted 100 minutes at most. So at 2 hours 15 minutes, some scenes are scrolling while I could have watched 10 minutes more while others are 10 minutes too long.
Regardless of what happens in the plot, the things you see and hear will take you back to the 1970s. As is often the case with Disney live-action productions, the sets, costumes, and filmmaking are breathtaking and perfect for the time. Combine these visuals with a British pop / rock soundtrack of Rolling Stones, ELO, David Bowie and Queen classics, it's pretty much 1970s London you can get.
If only bad choices weren't impossible to ignore. Because it's in the 15 minute opening prologue, I have no shame in sharing that Estella's mother is killed by the Baroness' Dalmatians by knocking her off a cliff. All the plot points surrounding this inciting incident and those that follow just keep getting crazier and crazier, made all the more ridiculous by the use of CGI dogs 75% of the time, and CGI is not Well.
And yet, those odd choices suit this film, as poorly conceived and oddly mixed up as it is. Because if you're going to explore Cruella de Vil's psychotic psyche, it all has to match her insanity, and that's where this production thrives, for better or for worse.