BVN designs the new headquarters of the ATO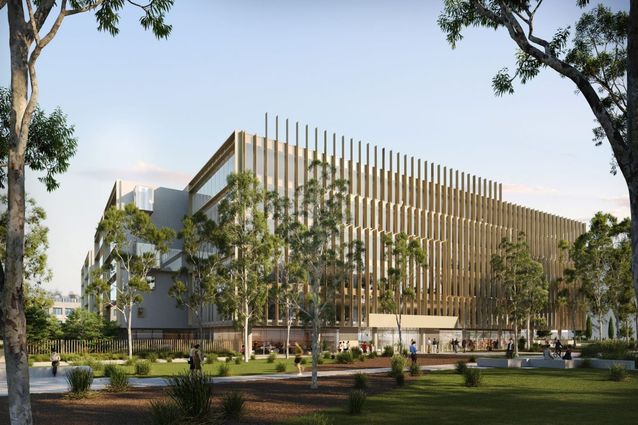 BVN designed a new $300 million home for the Australian Tax Office in Canberra, which is expected to bring all of its employees together under one roof.
The proposed six-storey building will house more than 33,000 square meters of floor space organized around a central atrium and circulation staircase.
ATO staff are currently working at two sites at 21 Genge Street and the Canberra Center in Civic. Barton's new headquarters, located 500 meters from Parliament, will bring together its more than 2,000 employees.
The proposed building will aim for a NABERS energy rating of 4.5 stars and a GreenStar rating of 5 stars.
ATO chief operating officer Jacqui Curtis said the building will take into account new work practices brought on by the pandemic, with a flexible design and unallocated workspaces.
"If needed, it will have the ability to support growth in the future with a ratio of less than one office per staff member," Curtis said. "This will allow the best use of space in the new building and is in line with the approach we have taken for new and refurbished buildings over the past few years."
The ATO will join a host of other government agencies, including the Department of Foreign Affairs and Trade (DFAT), Finance, Attorney General, Australian Government Attorney and Australian National Audit Office, all located in Barton .
Construction is expected to begin in April 2023.