Blending satire and supernatural, 'It Is Magic' is a Midnight Company triumph | Theater reviews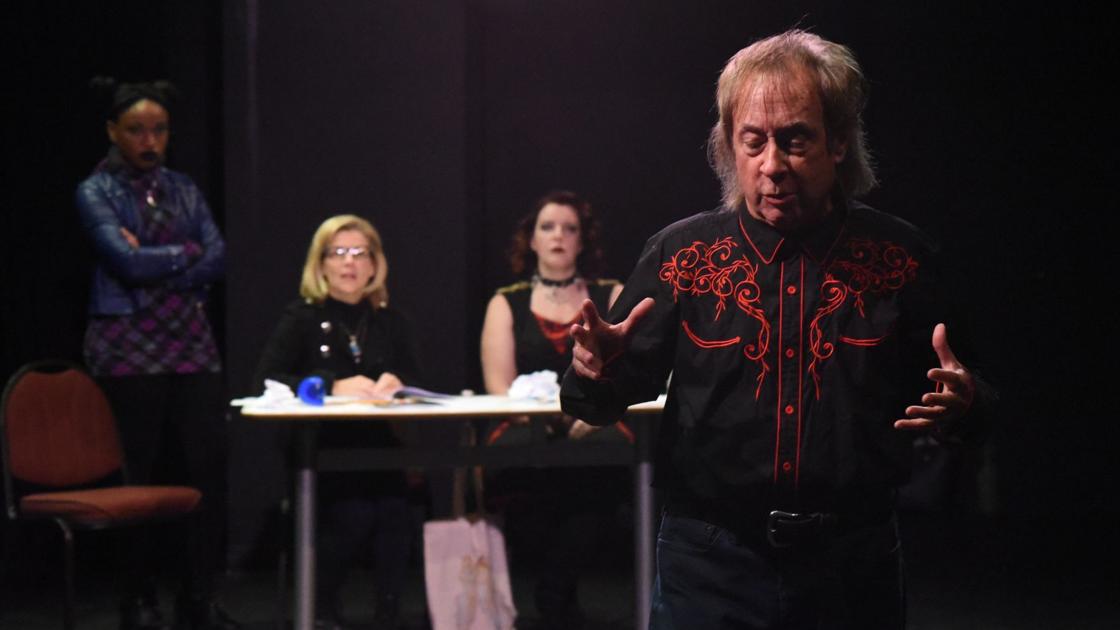 [ad_1]
"It Is Magic," the latest production from the Midnight Company, is both a celebration of the theater and an exhilarating and quirky exploration of its possibilities. Directed by Suki Peters, Mickle Maher's comedy-drama is a shapeshifting delight that theatergoers probably won't want to know too much about before experiencing it for themselves.
The play begins in a rehearsal space in the basement of a community theater, with Tim Padley (Carl Overly Jr.) enduring his umpteenth audition for the role of the Wolf in an adult version of "The Three Little Pigs". It looks like aspiring playwright-director Deb Chandler (Michelle Hand) just can't make up her mind to cast it, and she doesn't particularly care about his growing frustration. Deb is also oblivious to the fact that her sister Sandy (Nicole Angeli) also covets the role.
Tim can be reassured to have landed a position as the Second Murderer in a production of "Macbeth" which is presented upstairs in the theater. And director Ken Mason (Joe Hanrahan, co-founder and artistic director of Midnight Company) would clearly prefer the actor to focus on his Shakespearean responsibilities. Ken is also much less romantic about theater than Deb, and her shameless demeanor fits in with that perspective.
But her lack of belief in magic doesn't mean it doesn't exist. With the appearance of an enigmatic woman named Elizabeth (Chrissie Watkins), reality unexpectedly slips into the afterlife realm. And "It Is Magic" takes on an unpredictability that's sort of both disorienting and engaging.
[ad_2]