Australia-India relations must go beyond cricket, curry and Commonwealth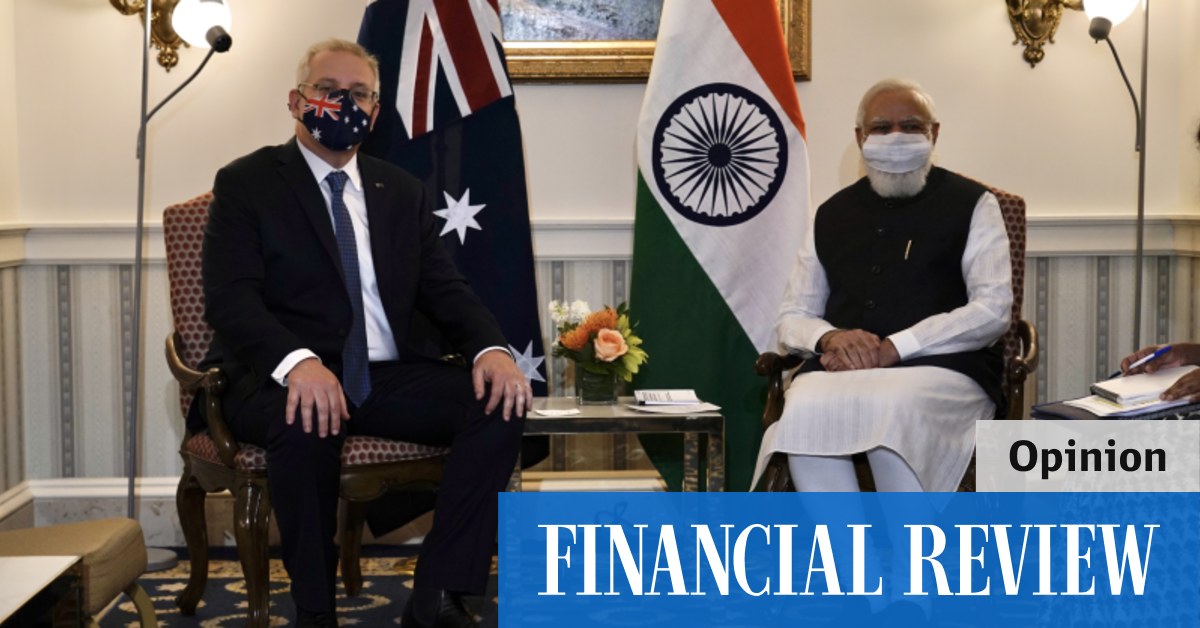 I think these companies have the greatest potential to contribute in Australia in terms of developing IT skills and capabilities, working with our universities and TAFE colleges. Opening the borders to skilled workers will solve the severe shortage of IT expertise in this country.
Indian IT companies will once again be able to freely move their employees. Qantas recently announced direct flights from Sydney and Melbourne to New Delhi.
But we must look to the future and put in place measures to develop fundamental IT capabilities for our medium and long-term needs.
Migration must also apply to students. KPMG's economic analysis has shown how the loss of students and young skilled workers can hurt long-term GDP, and we've argued for incentives for students, including easier pathways to residency. Australia needs a concerted effort in this space if it is to compete with the United States and Canada, where Indian students now prefer to go.
Building momentum in the bilateral relationship requires focusing on sectors that address both economic and social impact programs: technology, renewable energy and climate change; health and life sciences. There are already several important initiatives, indicating that the mood in Canberra is positive.
The steps to a successful partnership
First, the government is considering the recent DFAT review of Australia India's Economic Strategy to 2035 from 2018. The key here is to strengthen the bilateral architecture through the creation of a new global organization in Australia, enabling better engagement with the Indian diaspora, and improving "India's literacy" on Australian boards about the relationship's untapped potential.
This organization should be endorsed and supported by the government, while leveraging the private sector.
While the government is to be commended for its current mapping of the Indian diaspora across Australia, we need a sustained program including tailored strategies to harness and unlock their assets. This is to be a nationally coordinated project by federal and state governments, business and the community, and should be one of the cornerstones of the proposed new organization. This will help boost bilateral economic relations and hopefully institutionalize Diaspora philanthropy in India for continued development and change.
The literacy imperative in India is not limited to large Australian corporations. It extends to start-ups and SMEs which are also well placed to seize India's opportunity; in 2021, India has seen the birth of 42 unicorns and the creation of a thriving start-up ecosystem for growth and access to intellectual property, know-how, talent and capital.
Second, an Interim Comprehensive Economic Cooperation Agreement is almost ready, which will be an important step towards a full CECA by the end of 2022.
Third, negotiations are now well advanced on a new tax treaty between the two countries. This could lead to the removal of a major Australian tax on Indian IT companies. This would be a win not only for Indian IT companies in Australia, but for all Indian technical services companies that deliver to that country.
And fourth, the Federal Government's proposed establishment of the new Australia-India Infrastructure Forum is an excellent initiative to help accelerate and elevate the bilateral investment relationship in a critical sector. Infrastructure development is key to India's economic recovery from COVID-19, and it presents many opportunities for Australian businesses and pension funds.
The old days of a relationship based on cricket, curry and the Commonwealth must be firmly pushed back into history. With geostrategic and political tensions at an all-time high, we need to build new, stronger trade and investment ties.
There is no better time than 2022, India is expected to grow by 9.5% as it celebrates 75 years of independence, shining a spotlight on its diaspora and its achievements.
Jai Patel is Head of India Business Practices at KPMG Australia.